Dualsky GA800 Motor 550KV 850KV for E-conversion of Giant RC Plane
Brand::

Dualsky

Product Code:

GA800

Reward Points:

1000

Availability:

In Stock
Dualsky GA800 Motor 550KV 850KV for E-conversion of Giant RC Plane

What are Dualsky GA800.7 and GA800.11 designed for?
GA800.7 850KV Designed for .30E class 3D airplane (48"-52" wingspan) GA800.11 550KV Designed for .30E to .40E class 3D airplane (upto 55" wingspan)
Not the right e-conversion motor for your model?
We have many Dualsky GA motors for e-conversion of giant plane model. Not sure which one to get for your model?

Get in touch with us so we can help you further.

Full description and features on the pictures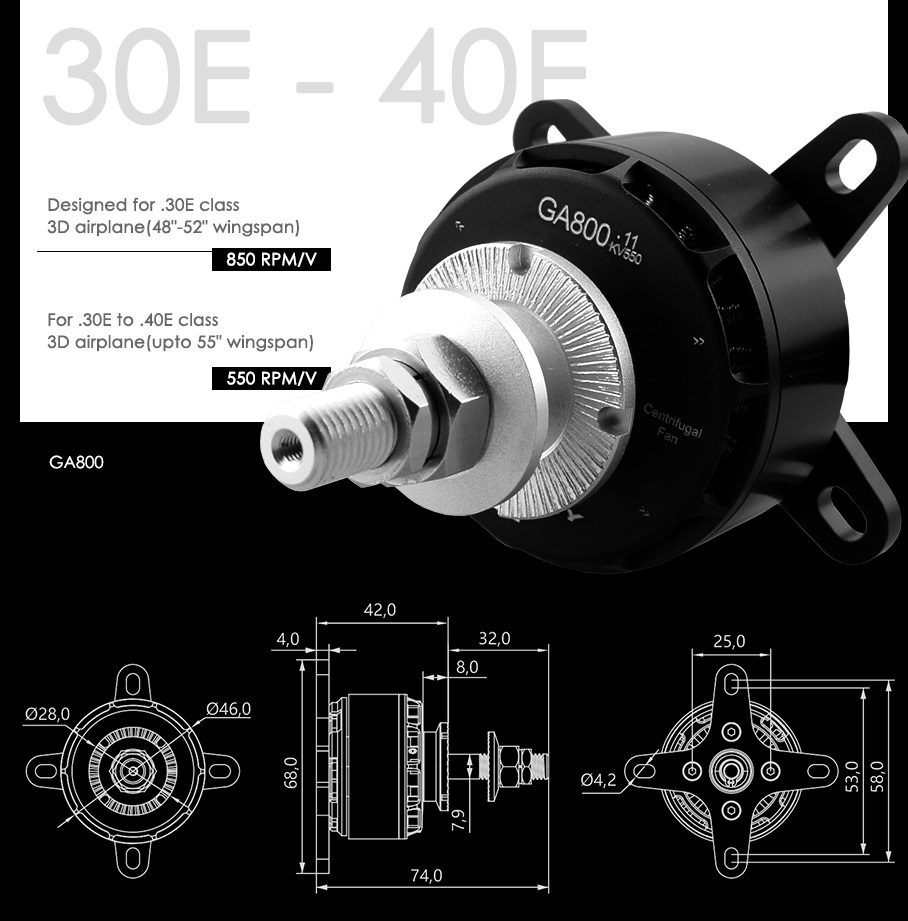 Wholesale 5pcs Dualsky GA800 Motor 550KV 850KV for E-conversion of Giant RC Plane

Tags: Wholesale Dualsky e-conversion motor, wholesale dualsky GA800 Motor 550KV, dualsky GA motor 850KV, E-conversion of Giant RC Plane Model