Dualsky Tuning Combo TC.6A.70E for 60'' 3D Model
Brand::

Dualsky

Product Code:

TC.6A.70E

Availability:

In Stock
Dualsky Tuning Combo TC.6A.70E for 60'' 3D Model



and / or TC.5A.50E Mix and Match combos
Dualsky Tuning Combo TC.5A.50E for 60'' 3D Model
MOQ: 11pcs Feel free to mix and match a total of 11 tuning combo TC.5A.50E and TC.6A.70E
Dualsky Tuning Combo TC.6A.70E for popular 60'' 3D model is composed of:
Dualsky ECO 4120C V2 KV500 motor + Dualsky XC8018BA ESC
At the same price, you can choose Dualsky Tuning Combo TC.5A.50E using the option given.
Dualsky tuning combo TC.6A.70E is an optimized brushless combo that is suitable for .50-.90 class. For instance 60'' 3D models.

See the images for more information about this product.
Please note that this is a wholesale buy with a quantity of 11pcs TC.6A.70E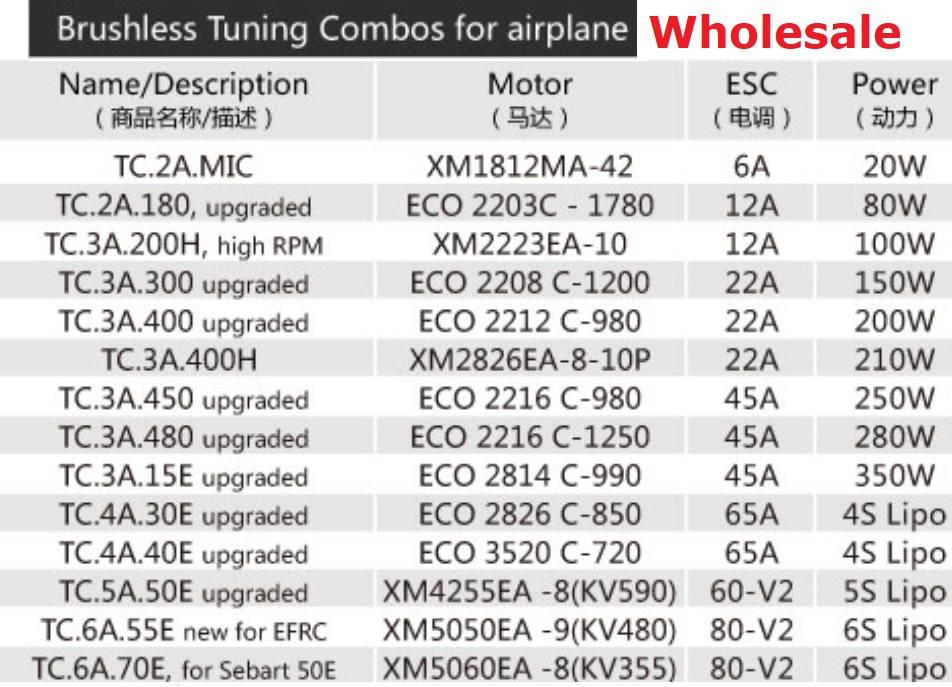 Tags: UK wholesale Dualsky Tuning Combo TC.6A.70E, Buy Dualsky wholesale price, Order Dualsky wholesale, Best Dualsky wholesale price