Wholesale 11pcs Dualsky XM6355DA Motor for Competition with Different KV to Choose
Brand::

Dualsky

Product Code:

XM6355DA

Availability:

In Stock
Wholesale 11pcs Dualsky XM6355DA Motor for Competition with Different KV to Choose

Priced for 11 Dualsky XM6355DA of your choice of KV, which you can mix and match.
Why go for Dualsky DA motors?
If you compete, you need to look into Dualsky DA motors specially designed for competition.
What KV is available for this motor?
For this Dualsky XM6355DA, we have different KVs to choose from. 280KV - 245KV - 205KV - 180KV
How much is the delivery to your door?
Delivery is as low as £2 whether you live in the UK, USA, Australia, France, Spain, Sweden, etc...
About Dualsky XM6355DA Motor for Competition
The price is for 11 motors. You can mix and match the KV. Please leave a comment if you'd like to mix and match the KVs. You must inform us. Thank you.
Dualsky XM6355DA V4 output is up to 3700 watts. It is the standard power for F3A, for instance, bipe F3A, and suitable for gliders up to 20Kgs. We recommend Dualsky Summit ESC 100HV. Buy both the ESC and motor and enjoy a nice discount
For more information about Dualsky XM6355DA Motor for Competition, please read the description in the pictures. Contact us if you need more information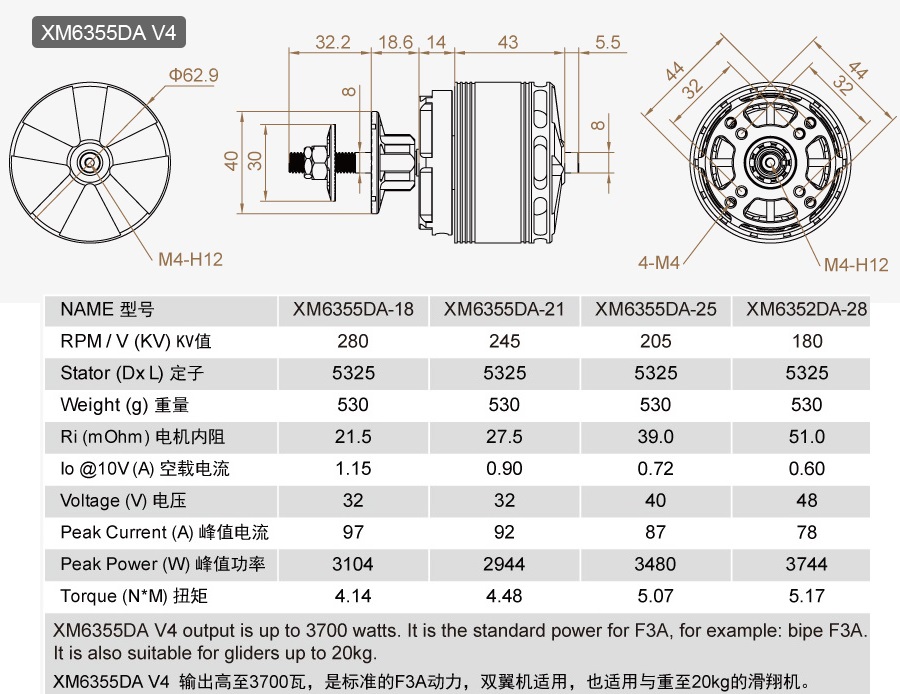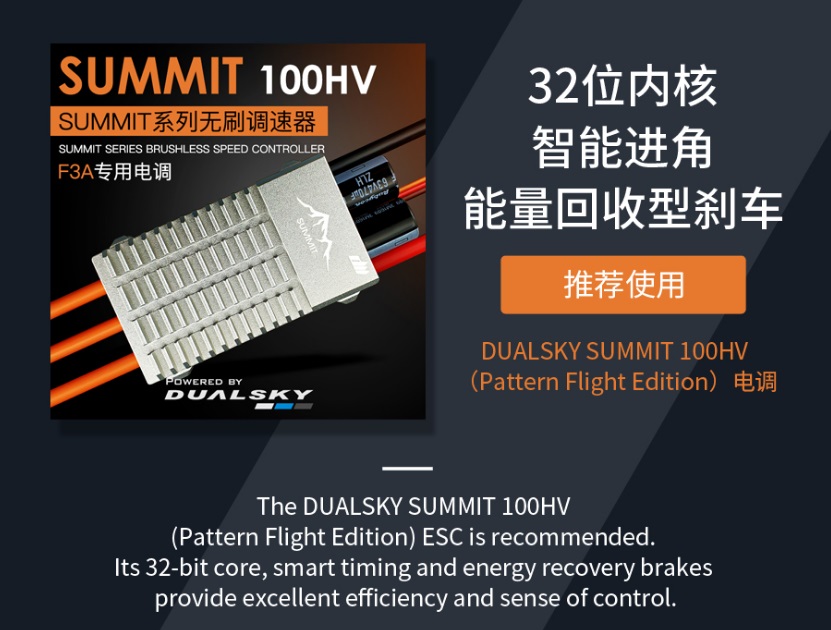 Tags: UK Wholesale Dualsky XM6355DA Motor, Best wholesale price on Dualsky DA motors, Wholesale Dualsky motors UK, Bargain wholesale on Dualsky